TEKNOROT CROTIA SEMINAR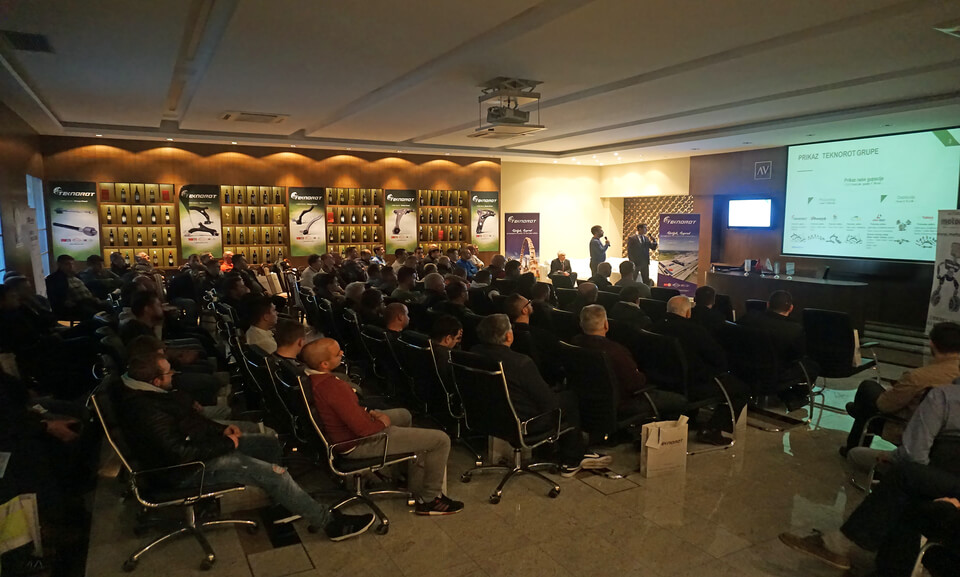 Teknorot is a leading manufacturer of steering and suspension in Europe aftermarket business, continues to organise new seminers…
The attention has been attracted with intensively by local workshops and mechanics to our seminer that was organised in Zagreb city of Croatia in last week. In seminer, Teknorot global deputy sales manager, Mr. Gökhan Kutluana presented Teknorot worlwide sales activities and global production construction, quality manager Mr. Serdar Yucel, also did quality management system as well as, significant production and quality process developments in last years within all Teknorot Group.
During the seminer, all questions coming from our guests were answered in detail, focused on market needs. At the end of seminer, we made a survey to our guests and took results of 90 % satisfaction and advising ranks.
The seminer expired after the great dinner with traditional live music.