Laboratories and Tests
Metrology Laboratory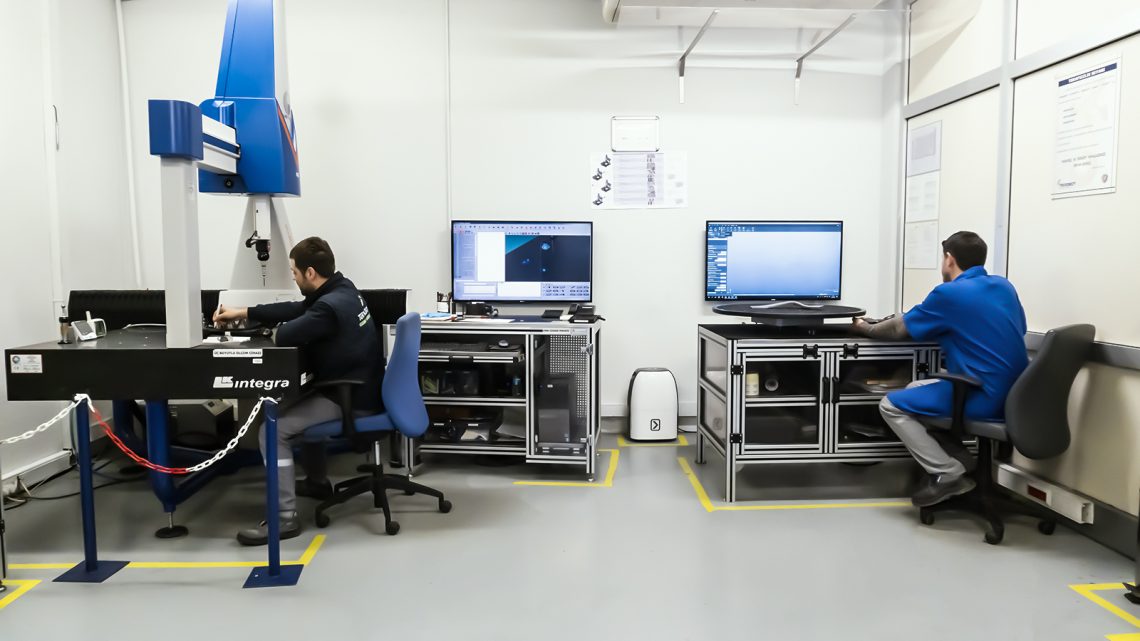 Metrology laboratory, which is adequate to measure and control every dimension and geometrical feature, contains 3D CNC measurement tool (CMM), surface roughness control tool, tool presetter and a diversity of conventional measurement and control equipment.
Material-Metallography Laboratory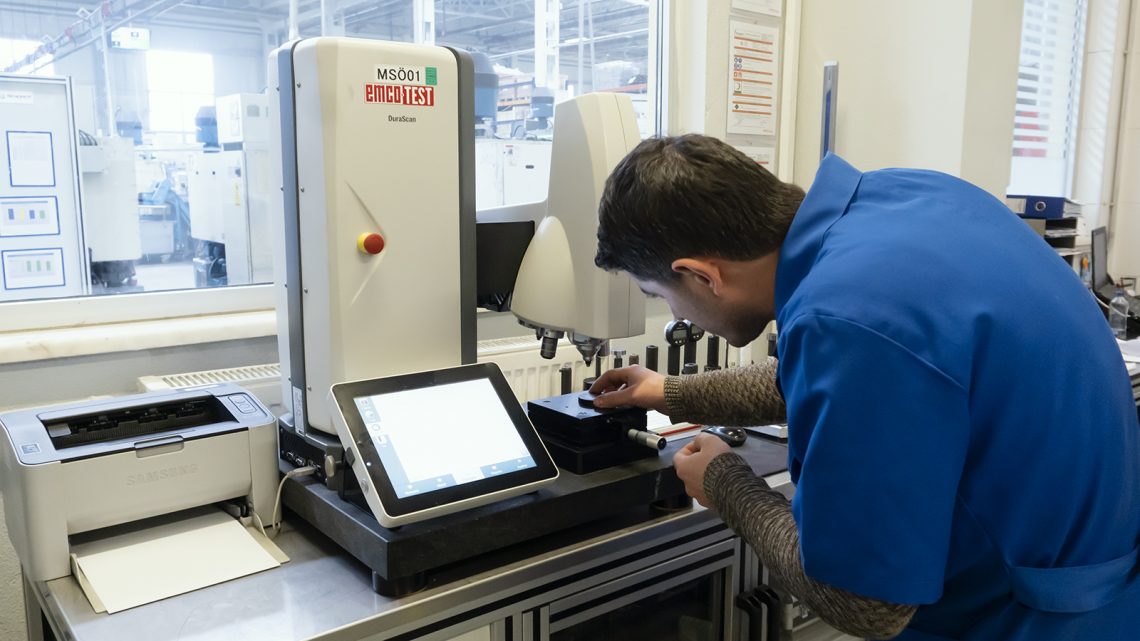 Material-Metallography laboratory contains Dual Channel (Iron/Aluminium) Spectrometer which is able to analyse up to 19 elements, Metallographic Sample Preparation equipments, 500X Optical Microscope, Piece Structure Analysing and Visualization Programme, Solidity Measurement devices, Pull-Press Testing devices.
Cataphoresis Laboratory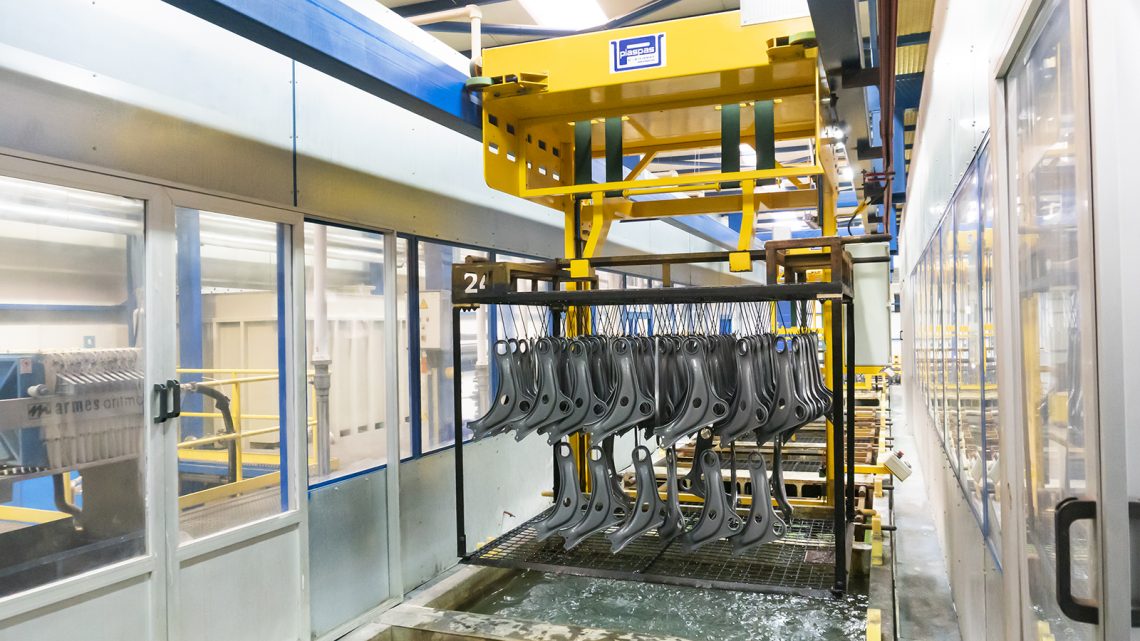 Cataphoresis laboratory, which controls the convenience of cataphoresis covered products with respect to customers' specifications, it contains also Incubator, Ash Oven, Impact Test Device, Precision Balances, Ph Control Equipments, Conductivity Control Equipments, Salt Test Device (Corrosion test) and other Chemistry Laboratory Equipments. The processes are kept under control with periodical checks by professional engineers.
Durability Test Laboratory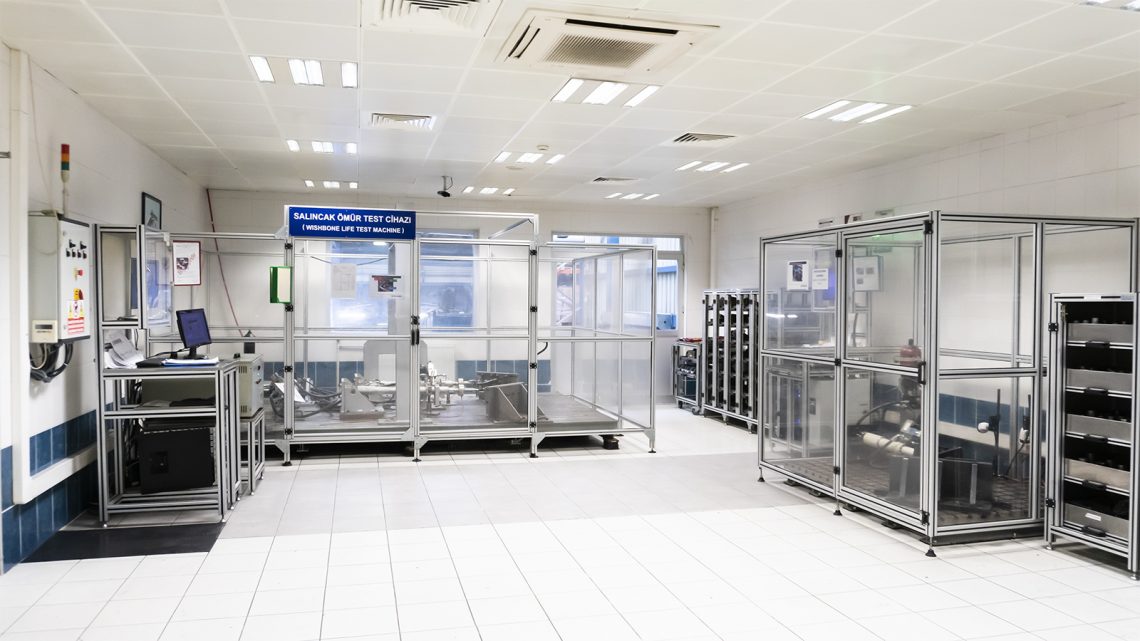 Durability equipments are specified based on product groups. Lifetime tests are conducted by taking reference international standards, customer specifications or orginal part requirements. Besides, ball Joint and tie rod end durability testing is taken place inside Cooling Cabinet under -40 degrees climate conditions. As a result of a project performed in 2013, corrupted village roads, urban, suburban and highway road conditions were simulated and required datas were collected, then transmitted to the wishbone triaxial testing device to reach OEM inspection standarts.
Bush Product Group Laboratory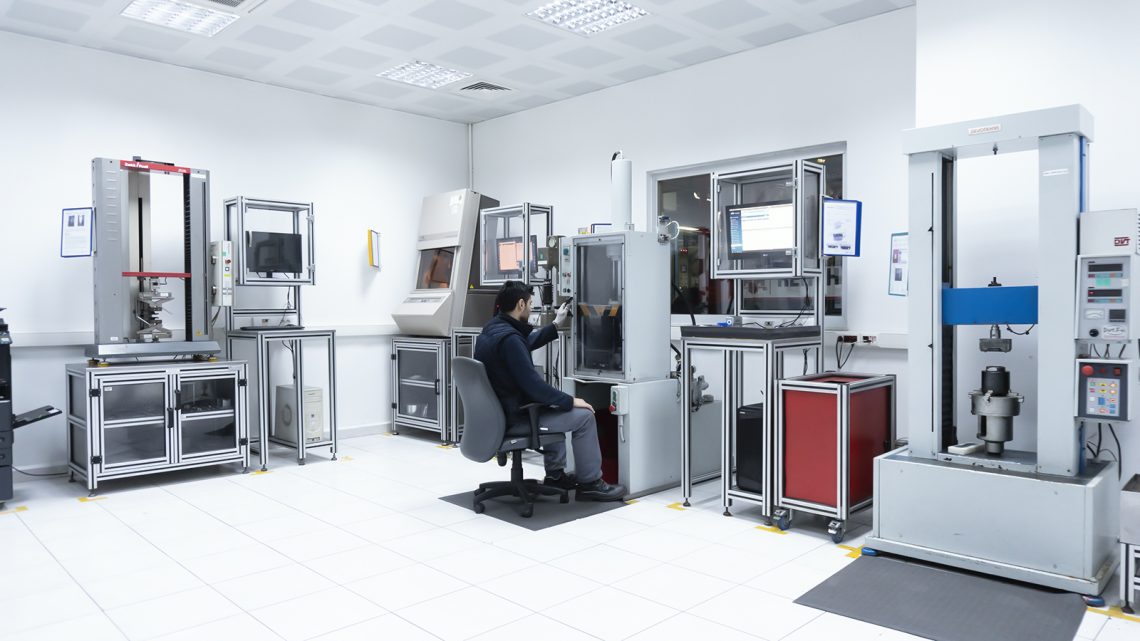 Sheet Metal Wishbone Laboratory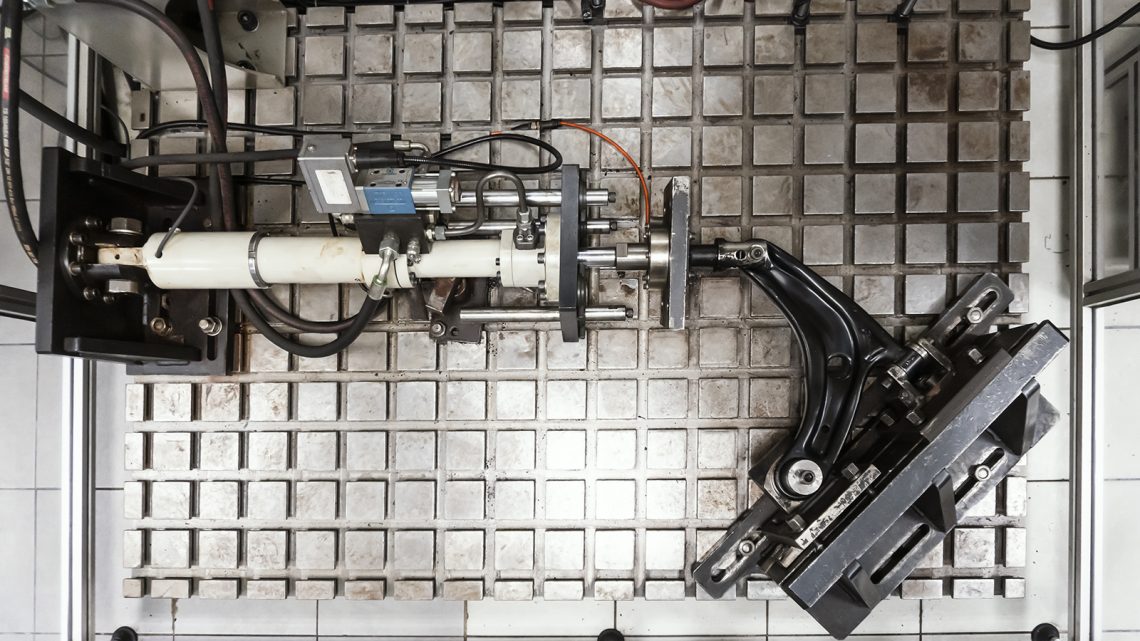 Teknorot have made important investments until today and still carries on investing to measurement, control and test equipments in order to provide the safety and functional convenience continuity of its products. Teknorot, an organization with extensive laboratory facilities in Europe in its industry, has 6 different specialised laboratories according to the product groups and processes:
Durability Test Laboratory,
Calibration&Metrology Laboratory,
Material – Metallography Laboratory,
Sheet Metal Wishbone Laboratory,
Cataphoresis Coating Laboratory,
Bush Product Group Laboratory
TEST Equipments List
A- Metrological Tests / Equipments
CMM – 2 pcs
Surface Rougness Test Equipments – 3 pcs
Profile Spotlight,
Form Scanning Equipment,
B- Metallographic Tests / Equipments
Welding Penetration Equipment,
Spectrometer, (with 19 element capacity)
Optical Microscope, (1000X)
Hardness Test Equipments (HRC- HB- Shore –A)
Tension Test Equipments (2 pcs 10 ton, 2 pcs 5 ton, 1 pc 3 ton, 1 pcs 500 kgf)
Salt Spray Test Cabinet
C- Chataphoresis Process Tests – Equipments
Coating Thickness Test Equipments,
Impact Test Equipment,
Cross Cut Test Equipment,
Automatic PH Meter Measurement Equipment
D- Functional Convenience Tests – Equipments
Rotational Torque Equipments and Unit,
Oscillation Torque Equipments and Unit,
Rotational Torque Measurement On Load,
Clearance Tests,
Dust Cover / Cap Leakage Tests Equipment
E- Durability Tests – Equipments
3 Axis Wishbone Test, (10 Hz / Capable to use the road data)
1 Axis Wishbone Test, (10 Hz / Capable to use the road data)
3 Axis Bush Durability Test, (10 Hz /-40 °C and +150 °C)
3 Axis Ball Joint Durability Test, (1 Hz /-40 °C )
3 Axis Tie Rod End Test, (1 Hz /-40 °C )
1 Axis Link Stabilizer Durability Test (10 Hz)
Analyses and Tests
Quality Laboratories equal to OEM standards
The latest technology, special design test equipments
Fully automated and computer-controlled system
Chemical analysis
Hardness control
Microstructural analysis
Corrosion test
Rotating and oscillating torque control
Durability test
3-axis wishbone endurance test: Wishbones are subjected to similar road condition tests in three axis. Bumps and potholes, left and right turns, gas and brake commands can be installed on the system. All results can be compared with the results of the original product.
Ball pin production with optical system using 100% dimensional inspection and Eddy current crack control: the size of the entire body and for each ball pin crack control can be done and all these checks can be completed in just 7 seconds.
Go and no go gauge controls for wishbones and track control arms: The quicker and most precise dimensional measurement control.